May Wealth Strategies: Are You Ready to Retire?
In our May Wealth Strategies webinar, Baird Wealth Planner Zach Chamberlain looked at what you'll need for a comfortable retirement – and how to assess whether you are there yet.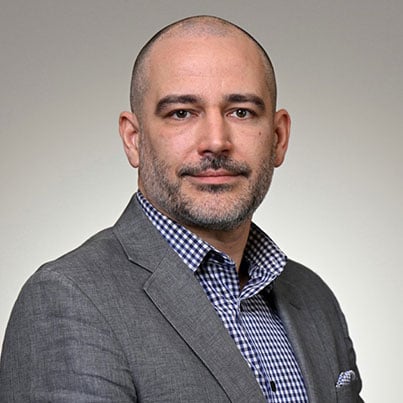 Zach Chamberlain
Wealth Planner
Baird Private Wealth Management
Retirement planning entails a lot of moving pieces: You'll need to evaluate your income from savings plans, investments and other resources, estimate your financial needs, and do what you can to make sure these elements are aligned. Here are some of the key factors to keep an eye on to determine if you're ready to retire.
Determining Your Retirement Needs
Retirement is about more than money; it's about knowing what you want to do with your time. Are you considering buying a vacation home, or hoping to fund your grandchildren's education? If you'd like to travel, where do you plan to go? You will need to answer these questions before you can assess how much you will need in assets for the retirement you want.
Adding Up Your Retirement Resources
You can think of your retirement resources as falling into four buckets, with different strategies to be used for each of them:

Social Security: Although not the centerpiece of any retirement plan, it still offers as much as $3,627 per month for 2023 retirees
Other income sources: These can include defined benefit pensions, passive income, and even continuing employment in retirement
Taxable accounts: Includes your existing stock and bond portfolio
Tax-advantaged accounts: This can include your 401(k) or your traditional or Roth IRA, as well as such things as municipal bonds
Strategies for Retirement Income
The rules for each of these buckets can vary, especially around such things as required minimum distributions. You can treat your withdrawals from, say, your 401(k) as a given, and then build the rest of your strategies around that. Managing these income flows is a key to a comfortable retirement.
Healthcare Issues
Healthcare can be a wildcard for retirees, since it can be difficult to project your healthcare expenses as you age. There are also a wide variety of funding mechanisms that can be very helpful but complicated to deal with, among them Medicare, continuing employer coverage, and insurance you purchase on the open market. Our team can help you sort through the options that are best for you.
Putting It All Together
The best way to know if you're on pace to retire on schedule is to create a comprehensive financial plan. There is a wide variety of retirement projection tools online, which are generally good for simpler situations or status checks. But our team has the ability to create a customized retirement analysis that addresses:

Retirement accounts and employer benefits
Social Security
Portfolio management
Wealth transfer planning
Assessing your retirement readiness boils down to estimating your living expenses in light of your goals during retirement, then understanding the resources that are available to you. To get started, watch Zach's webinar for more details, or contact our office.
Visit our Wealth Strategies page for past recordings and information on upcoming webinars.
The information reflected on this page are Baird expert opinions today and are subject to change. The information provided here has not taken into consideration the investment goals or needs of any specific investor and investors should not make any investment decisions based solely on this information. Past performance is not a guarantee of future results. All investments have some level of risk, and investors have different time horizons, goals and risk tolerances, so speak to your Baird Financial Advisor before taking action.