Community Involvement
Arizona Humane Society
The Arizona Humane Society focuses on inspiring compassion in humans through appreciation of humanity and animals. They aim to improve the lives of animals through safeguarding, rescuing, adopting, and advocating animals in need. Mike and his wife, Krissy, have volunteered for the humane society. Learn More>>
Boys & Girls Club of the East Valley
The Boys & Girls Club of the East Valley provides a safe place for children go after school to participate in activities that help build character, self-esteem, values, and skills. Lana Hock is a former board member and past chairman of the executive board for this organization. Learn More>>
Girls on the Run
Girls on the Run aims to inspire girls to be healthy and confident through training for 5k runs and participating in interactive lessons that encourage positive development. Introduced to the team by Sierra Jones, Lana's niece, we continue to support this organization. Learn More>>
Golf for Cause
Golf for Cause provides creative programs, workshops, and services to educate individuals about the game's technique and etiquette. Lana and Mike have both participated in a weekly golf league that donates proceeds to a different cause each week. Learn More>>
Hunkapi
Hunkapi is an organization that uses horses to help thousands to children and adults establish mindful connections and positivity through therapeutic riding and other bonding activities with horses. Jessica, one of our Baird colleagues, introduced us to this organization which resonates with Lana's love for horses. Learn More>>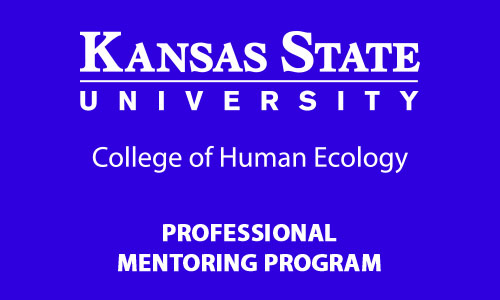 Kansas State Professional Mentoring Program
As a graduate of Kansas State University and a lifetime member of the Alumni Association, Lana Hock gives of her time as a mentor to young student professionals pursuing a master's degree in Financial Planning. The Professional Mentoring Program connects juniors, seniors and graduate students in Human Ecology with professionals in their field of study to provide networking, professional skill development and career advice in order to better prepare students to enter their professional careers. As a successful financial advisor, Lana has been a mentor to several young students, interacting in a meaningful and beneficial way to support her alma mater.
Baird and the LPGA Amateur Golf Association – 2018 & 2019 LGPA Amateur Golf Association CUP Series Sponsor
Through Baird's previous partnership with the LGPA Amateur Golf Association as the Presenting Sponsor of the 2018 & 2019 LGPA Amateur Golf Association CUP Series, Lana Hock became active in speaking to CUP competitors about the synergy between Baird's wealth management services and the women who are a part of the newly created LPGA Amateur Golf Association, focused on creating local and national golf communities and experiences for its thousands of members and hundreds of chapters across the globe.
The organization holds thousands of golf, social and networking opportunities throughout the country, as well as national competitions and events. Its members are a diverse group of women from new to experienced golfers and cover a broad spectrum of career paths.
Lana Hock is currently a member of both the San Diego, California and Phoenix, Arizona chapters. She is also serving on the board of the San Diego organization as the Marketing/Sponsorship Director.
Marilynn Smith LPGA Charity Classic
The LPGA Foundation supports golf programs for all ages, scholarship programs, financial assistance, and educational activities for women golfers. The Marilynn Smith Charity Classic put on by the LPGA Foundation raises scholarship money to support their programs for women. Mike and Lana, along with several of our clients, have played in this classicin years past. Learn More>>
Villa Musica
Lana has always had a love of music. She studied classical piano for 9 years, played the alto saxaphone, percussion, and sang alto in many musical groups in school and church. From this love of music, came a passion for supporting the performing arts. She was recently nominated to the Board of Directors of Villa Musica, a non-profit performing arts school in San Diego, CA. Villa Musica's mission is to inspire people of all ages and backgrounds to explore the joy and lifelong value of music through education, performance and community engagement. Even through the COVID-19 pandemic, VIlla Musica has thrived and moved much of their delivery pand performances online. #livefromthevilla